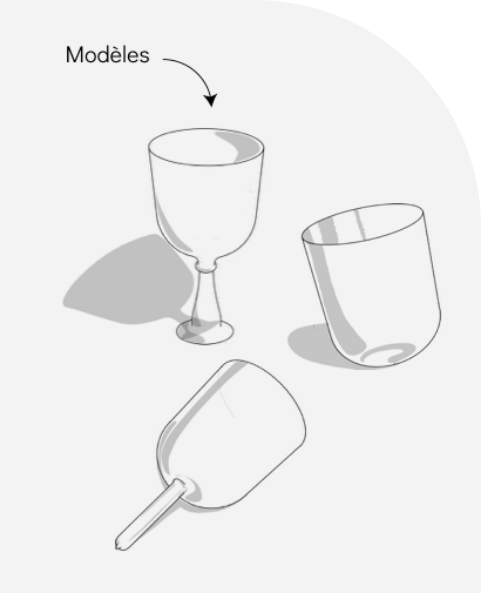 New, imagine and create your crystal singing bowl, unique and personalized according to your tastes!
This is an innovation from Cristal Vibrasons that does not exist anywhere else! The made-to-measure bowls are colored thanks to a high-end technology. This manufactiring process gives colors of incredible luminosity and gives the sounds of the bowl: depth, expansion and elevation. Cristal Vibrasons loves to combine technology with fine craftsmanship! The result: magnificent colors and a crystalline song uniting the spirals of quartz with the opening of vibrating wings!
1. Choose your model
and its diameter
2 . Choose between
1 and 3 colors among the 7 available
3 . Choose an engraving - or not
Order and receive your creation within 20 days!