The leading site for singing crystal bowls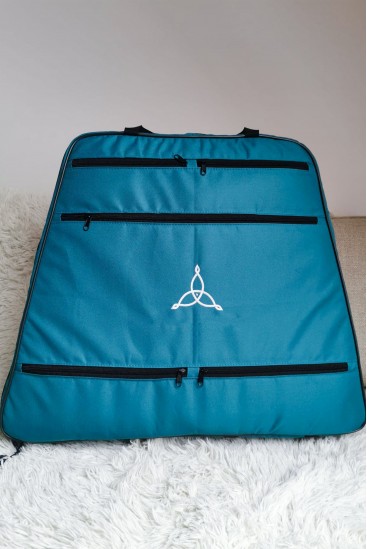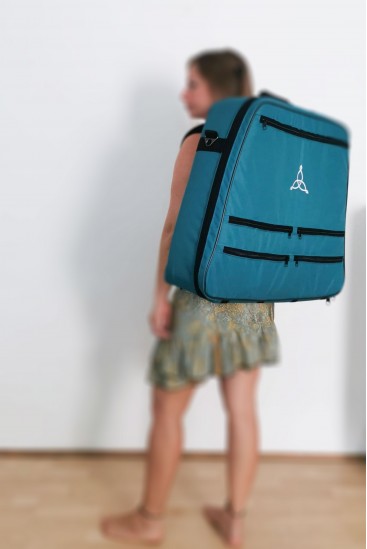  
Crystal singing harp 432 Hz - The Divine Harmony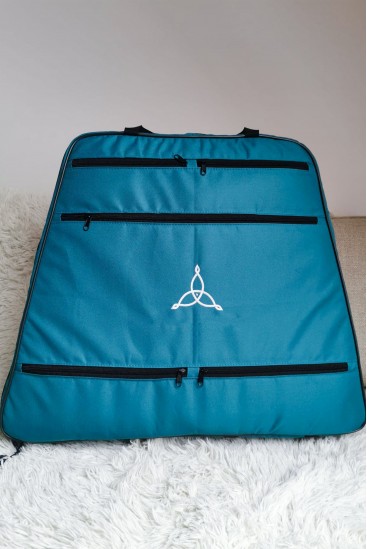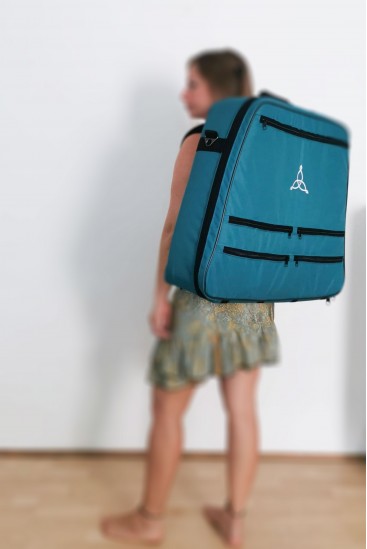 The Harmony of crystalline energy in a quartz harp tuned in 432 Hz! Divine harmony invites itself within... Pure lightness and beauty.
The "Divine Harmony" is a singular harp, aesthetically worked, with a flower of life cut in the plexiglass and a high shape. The choice of notes is also rare and precious for this harp which emanates light tones: an astonishing game for this marriage of notes. The maintenance of the tubes is well designed. The box is luxurious covered with a velvet with mallets of very high quality. The ensemble offers a prestigious instrument of extreme harmonic richness. It is a magnificent door to the magic of crystalline Sounds.
GUARANTEE 2 years against any manufacturing defect.
The Divine Harmony harp is made of polished natural quartz and not synthetic quartz.

In 432 Hz: octave: 5 C, D, E, F, G, A, B; octave 6: C with 8 tubes (diatonic range)

Circumference of acrylic harp engraved with a flower of life at the top. Tubes held by a translucent and discreet elastic thread, holding each tube independently of the others. Undrilled tubes.

Can be played on the ground, by hand or on its support.

Comfortable grip and incredible lightness of the instrument.

Octave: 5 and 6 - treble - with a harmonic richness of great subtlety.

Luxurious carry case with velor interior for maximum protection

The 2 Sticks in their satin pouch are in the trunk.

Numbered certificate of manufacture, delivered with your marvel!
Full description
Cristal Vibrasons selects for you singing crystal bowls of excellence. Since 2005, we have set rigorous specifications with our manufacturers to avoid granular crystal bowls and too thick. Our bowls are made of pure quartz and 100% natural. They are created according to an industrial process with international standards.
Our expertise is based on our singularity: therapist-teachers, distributors and designers range, we have the concern to offer you instruments that we test, purify and would like to use in our practices.
Originating from a French process used by Saint-Gobain, the laboratory crucibles became, thirty years ago, crystal singing bowls, an ingenious discovery of the American Cédric Wise. You will find everything about their origin in our white paper
Following the relocation, all crucible manufacturers have moved to China, thus transferring their know-how. The quartz used comes from Asia, the United States or Latin America.
Since 2004, we have been working with renowned manufacturers, certified to international standards (SGS) with whom we have drawn up demanding specifications, in accordance with our own professional practices and our choice of excellence.
A close partnership has therefore been established with creative artists. We inspire their work to create, with precision and beauty, our own collections.The Cristal Vibrasons singing bowls become incomparable vibratory and sound jewels for meditation!
Cristal Vibrasons can help you choose your bowl and answer your questions at anytime.
Please ask us all your questions on our live chat, we will be pleased to lead you to the perfect fit.
A choice on the net, guided by specialist trainers, can be simple and effective when your feelings match with their expertise.
Our expertise, your asset
No drop shipping or Market place. So, no unpleasant surprises! After control, all our instruments leave directly from us.
Automatic 10 percent discount for professional Health or Well-being accounts with SIRET number (excluding promotional products)
Appointment possible by videoconference or by phone to listen to your bowl before purchase
Payment in several installments by credit card with Klarna, Paypal and checks
Description of my product
A magnificent MODEL in EXCLUSIVITY at CRISTAL VIBRASONS (France, Quebec, Belgium). An extraordinary design, with great sensitivity to touch to make your crystal harp sing with water as on the video.
The crystal harp is a transparent quartz instrument. Lightweight and medium in size, handy and light catching.
Your crystal instrument comes with 2 quartz and velvet rods in its satin pouch. You also have an acrylic harp stand which gives it its lightness, allowing you to play it vertically, like a harp.
The crystal harp is an instrument that everyone, musician or not, can use with grace. At the heart of meditations or sound journeys, he deploys a very subtle vibratory universe, with exponential harmonics.
The crystal harp is an instrument that everyone, musician or not, can use with grace.
The choices of Cristal Vibrasons!
We have chosen a range of harmonious notes among themselves tuned in 432 Hz for this crystalline wonder. The sounds are light and fine: a flight to new worlds ...
We must avoid playing a melody because the secondary harmonics are juxtaposed and generate a rapid saturation. Instead, let the Sounds vibrate and dance together.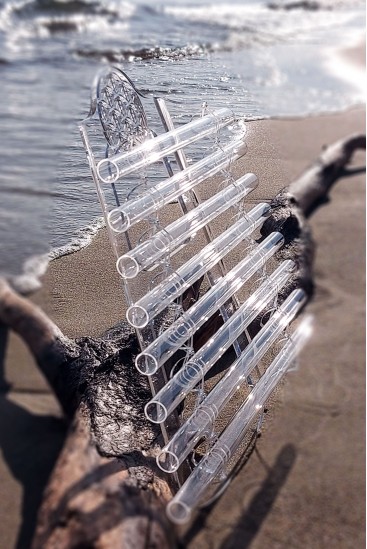 What our clients think