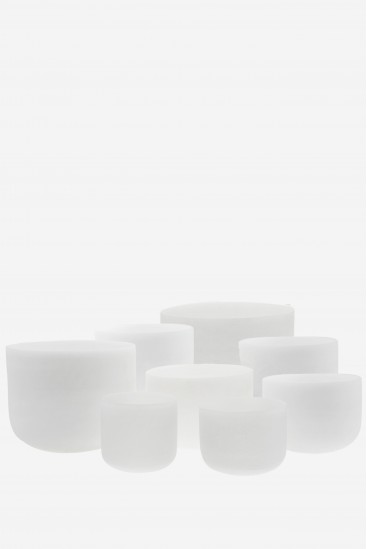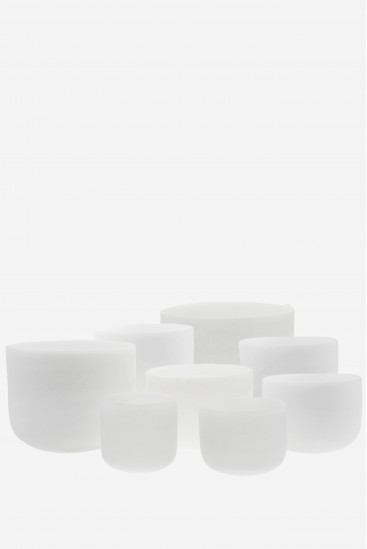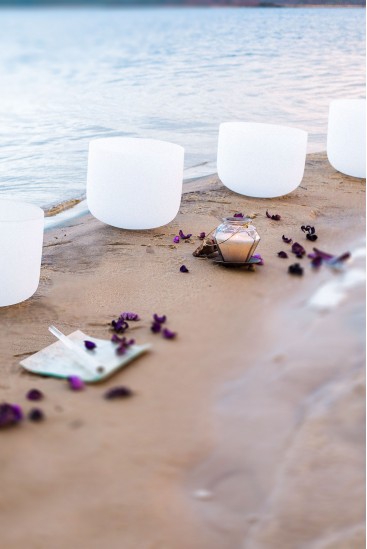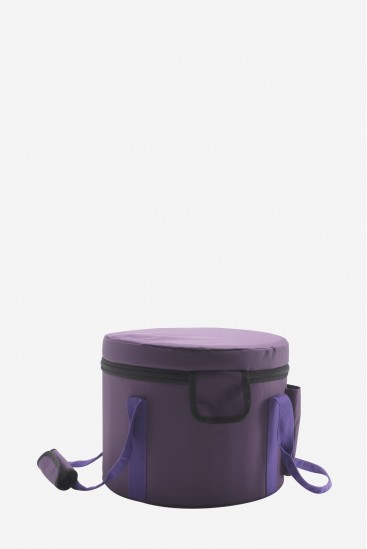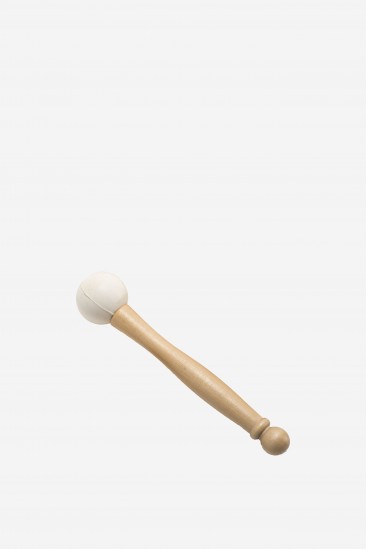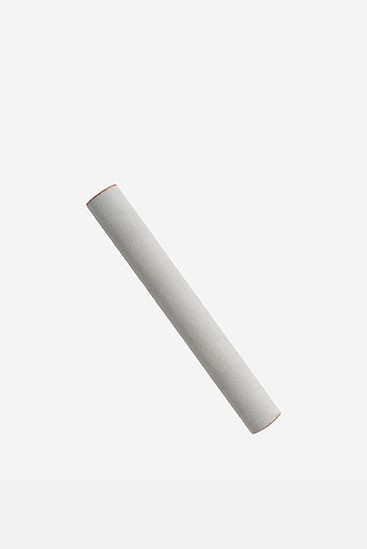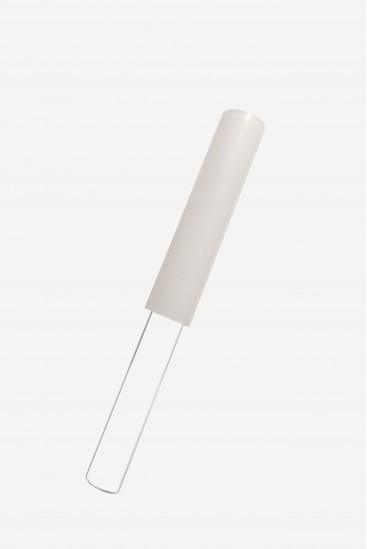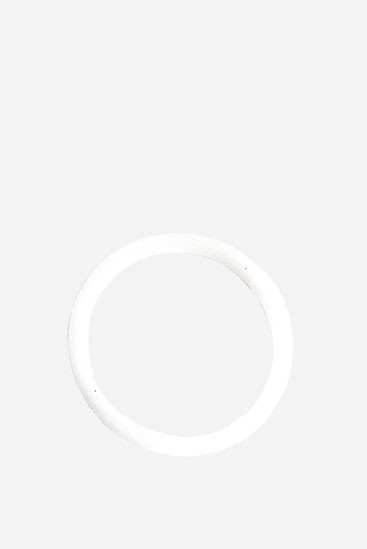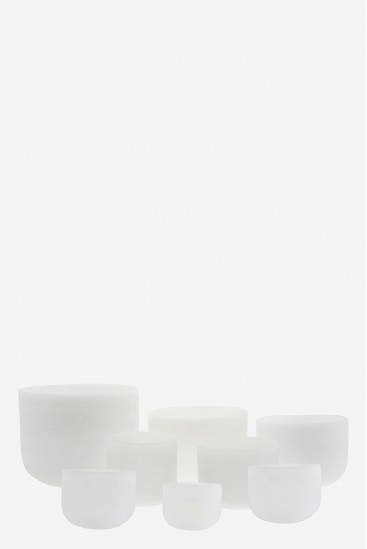  
Requiem Chakras Set · 432 Hz · 8 Cristal singing bowls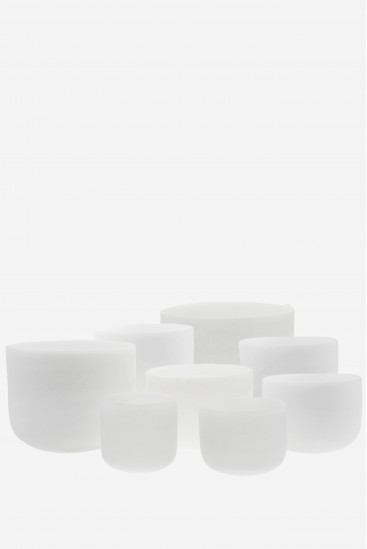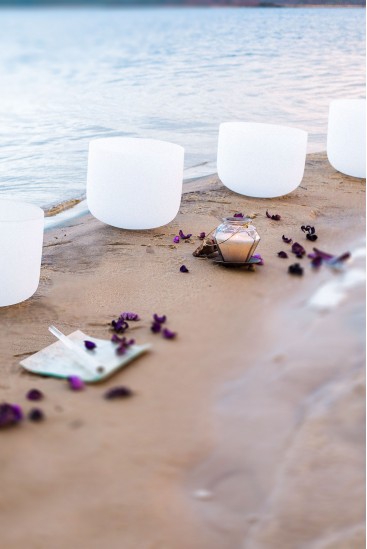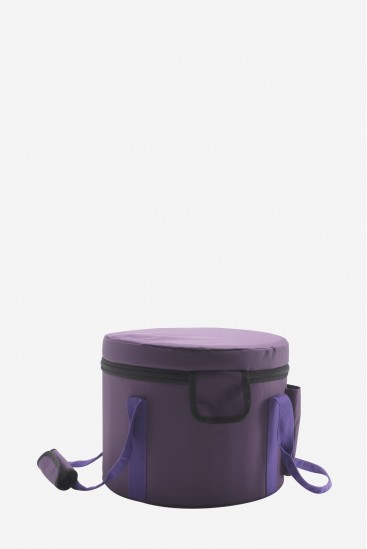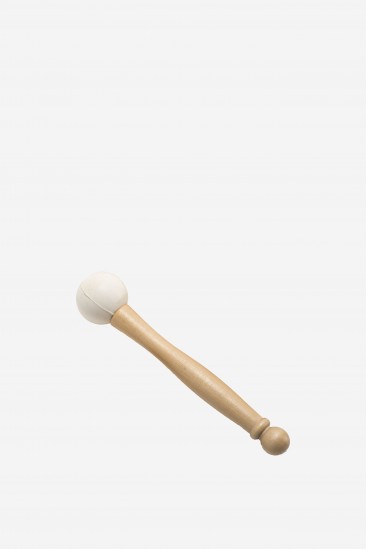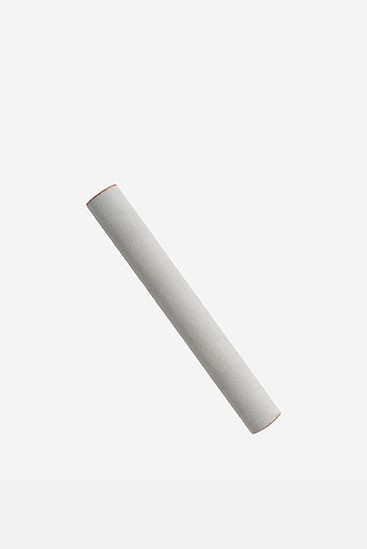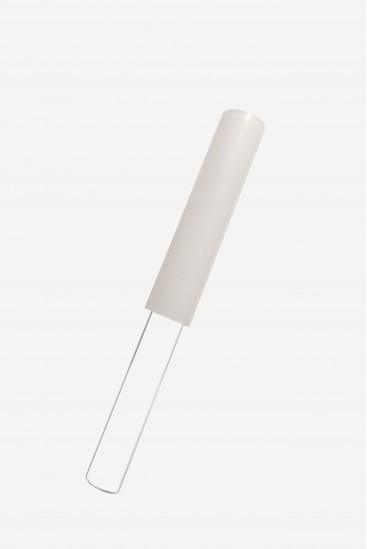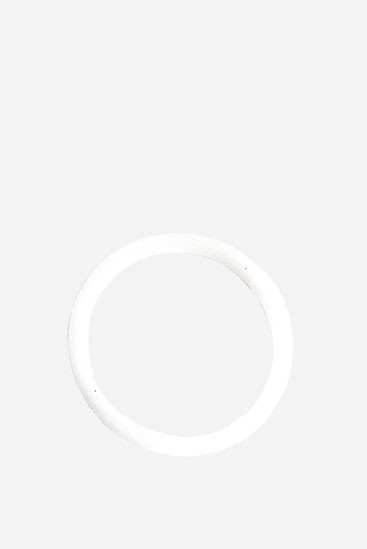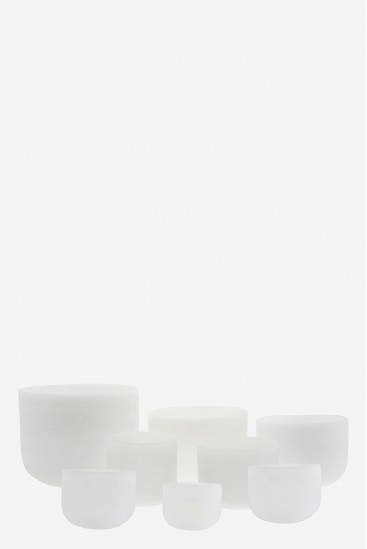 Wonderful set of 8 Immaculate crystal bowls on a range 432 Hz, with correspondences to the 7 major chakras or 8 bowls with 6" C# (dharma chakra) worn by 2 carrying bags.
The discretion of embodied purity!
Its special composition for a harmony of sizes and sounds gives this set a simple and graceful Presence. Chakra Requiem is a set intended for alternative practices that need a wide range of possibilities. It is also an ensemble that naturally finds its place in group activities (sound journey, shamanic circle, concert, etc.)
Natural Quartz bowls Quality Premium, non-granular smooth sanded wall.
Remarkable sound and vibratory range
Ideal for concerts, soundtracks and alternative therapies
White colour
Medium sound - octave 4
EXACT NOTES on a 432 Hz chord from 8 crystal bowls C to C#
Spiral: variable according to the diameters
2 supplied 35 cm and 30 cm bags for safe stacking
Special bowl sizes composition for sound travel, concert and with high, medium and low tone
Full description
DO# octave 5 (only in 8 bowls set)
Cristal Vibrasons selects singing crystal bowls of excellence for you. Since 2005, we have installed rigorous specifications with our manufacturers to avoid grainy and too thick crystal bowls. Our bowls are made of pure quartz and 100% natural. They are created according to an industrial process with international standards.
Cristal Vibrasons designs its own collections of exclusive models. Our artisans are highly skilled workers with unmatched know-how on our exceptional crystal bowls.
Our expertise is based on our singularity: therapist-teachers, distributors and creators of range, we are concerned to offer you instruments that we test, purify and would like to use in our practices.
However, it happens that his handcrafted instruments are, for the same model, different from each other or that tiny imperfections appear during manufacture. The main thing remains that we guarantee the vibratory and sound quality.
HERE WE DON'T DO DROPSHIPPING!
We send directly from our warehouse. Our instruments are not shipped by our manufacturers as other merchant sites do. With the Cristal Vibrasons selection, no bad surprises or customs fees. You are assured of an irreproachable "quality control".
Originating from a French process used by Saint-Gobain, the laboratory crucibles became, thirty years ago, crystal singing bowls, an ingenious discovery of the American Cédric Wise. You will find everything about their origin in our white paper
Following the relocation, all crucible manufacturers have moved to China, thus transferring their know-how. The quartz used comes from Asia, the United States or Latin America.
Since 2004, we have been working with renowned manufacturers, certified to international standards (SGS) with whom we have drawn up demanding specifications, in accordance with our own professional practices and our choice of excellence.
A close partnership has therefore been established with creative artists. We inspire their work to create, with precision and beauty, our own collections.The Cristal Vibrasons singing bowls become incomparable vibratory and sound jewels for meditation!
Cristal Vibrasons can help you choose your bowl and answer your questions at anytime. Please ask us all your questions on our live chat, we will be pleased to lead you to the perfect fit. A choice on the net, guided by specialist trainers, can be simple and effective when your feelings match with their expertise. Contact us
Reviews about this product

Show attestation
Very nice product. Extra quality. Careful packaging. Fast shipping. I'm very happy with my order. (Translated review)

Excellent responsiveness thank you very much sound very good (Translated review)

Excellent sound quality. (Translated review)

Great sound for each bowl, very well designed and solid protective bags. Beautiful sound travels, with the voice over it is magical. A treat for the body, the heart and the soul... (Translated review)

I will be able to start the training I received the crystal bowls and I thank you for it. I am very happy. I will be able to start the training. Thank you very much for the gift, I love it Very nice evening to you and good weekend. (Translated review)

Chakra Requiem - 432 Hz Thank you for the seriousness of my order. A very serious packaging and delivery. Thanks to Muriel for her precious advice which allowed me to finalize my purchase. (Translated review)

A remarkable set in every way. Thank you for your professionalism and the choice of your instruments. I bought on a market place and I got screwed. A real laboratory crucible but not a singing bowl. On top of that, I paid a lot of VAT and customs fees. Fortunately you are there! in addition 10% of discount pro. What more could you ask for... (Translated review)

A remarkable set in every way. Thank you for your professionalism and the choice of your instruments. I bought on a market place and I got screwed. A real laboratory crucible but not a singing bowl. On top of that, I paid a lot of VAT and customs fees. Fortunately you are there! in addition 10% of discount pro. What more could you ask for... (Translated review)

Thank you very much! I kindly inform you that the quality of crystal bowls, which bought from you is awesome! (Translated review)
Our expertise, your asset
No drop shipping or Market place. So, no unpleasant surprises! After control, all our instruments leave directly from us.
We advise you for a personalized choice and we train you to practice in complete autonomy.
Automatic 10 percent discount for professional Health or Well-being accounts with SIRET number (excluding promotional products)
Appointment possible by videoconference or by phone to listen to your bowl before purchase
Payment in several installments by credit card, Paypal and checks
You might also like
Professionals advise you
Description of my product
This set consists of 7 or 8 frosted white crystal bowls whose musical frequencies correspond to the 7 major chakras + 8th Soul chakra. The range is 432 Hz. They stack one inside the other and have 2 protective bags and suitable transport. You can choose also a set with 8 stakable bowls.
Your set comes with 2 suede mallets + 1 mallets with rubber ball + crystal mallet + 7 or 8 circle pose + 2 protective bag in which the 7 or 8 bowls stack.
Diameter, chakra note correspondence
15 cm (6") dharma chakra C# note
18 cm (7") CROWN chakra B note
20 cm (8") 3rd EYE chakra, A note
23 cm (9") LARYNGE chakra G note
25 cm (10") HEART chakra F note
28 cm (11") SOLAR chakra, E note
30 cm (12") SACRED chakra D note
35cm (14") ROOT chakra C note
The Chakra Requiem 432 box is particularly suitable for accompanying sound travels, meditations and therapeutic practices.
• The Apprentisons
• The Vibraspirants
Their sound and vibratory range is remarkable, stable and long, whatever the diameter of the crystal bowl. In addition, they are very easy to play. They can be used indoors and outdoors.
This set is exclusive and rare because the different sizes of bowls offer larger possibilities than a set with almost identical sizes. The quartz selected by our manufacturers is the purest of the silicas used for these singing bowls and among the many levels of quality required for the manufacture of these crucibles.
They have their weight (about 20 kg)!
ATTENTION TO IMITATIONS: This set is the design of Cristal Vibrasons for experienced therapists. We have optimized the sizes and the notes of each bowls and selected those with very high vibratory frequencies. Because these are our practices and the heart of our business. Quartz is of high quality American origin. The bag supplied with the set is finished Premium. The notes are accurate and their song is very long. Rigorous and binding specifications with our manufacturers allows the completion of this exceptional set.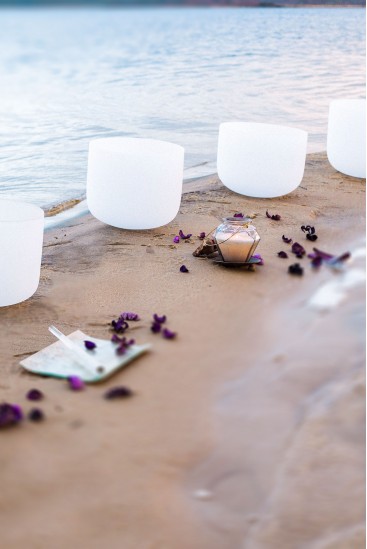 What our clients think