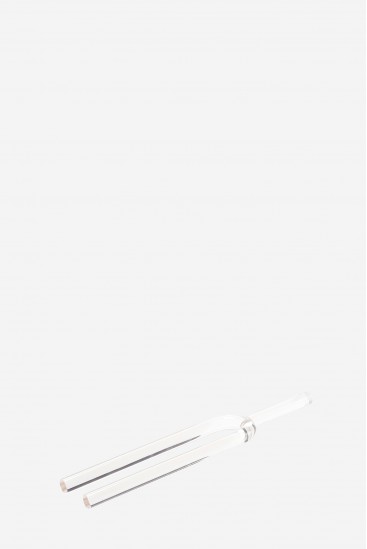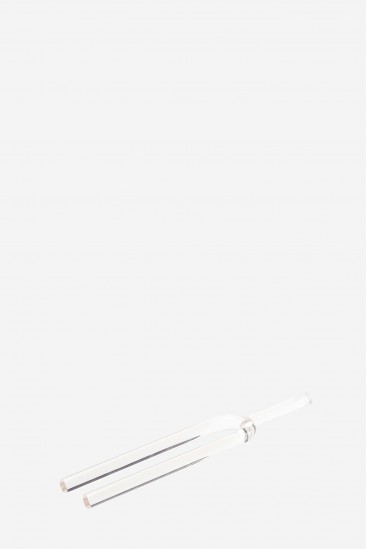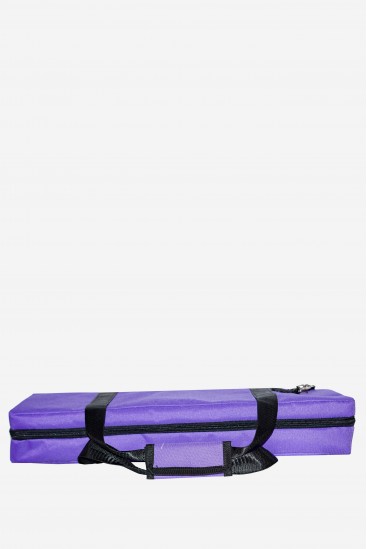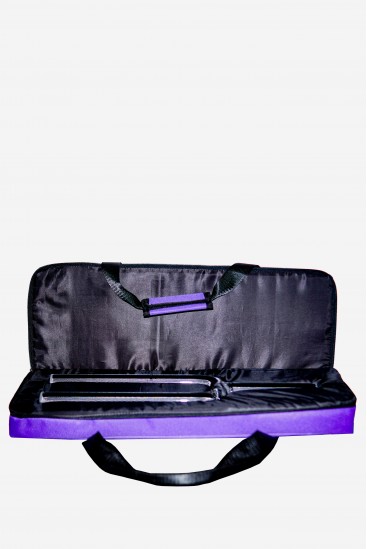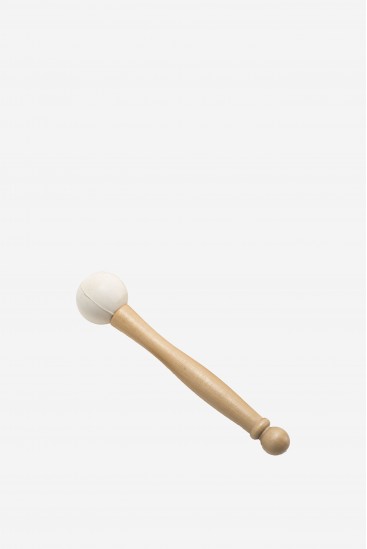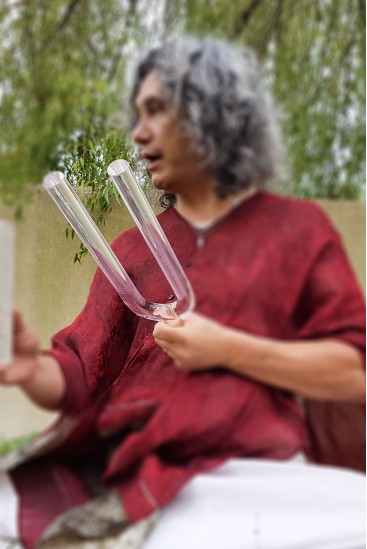  
Tunning Fork - Crystal Instrument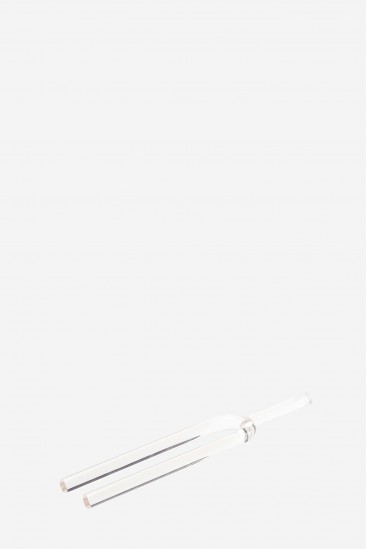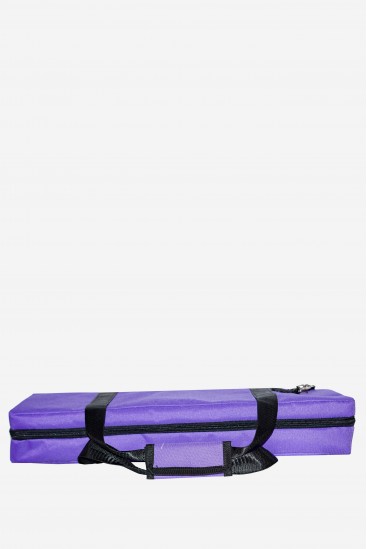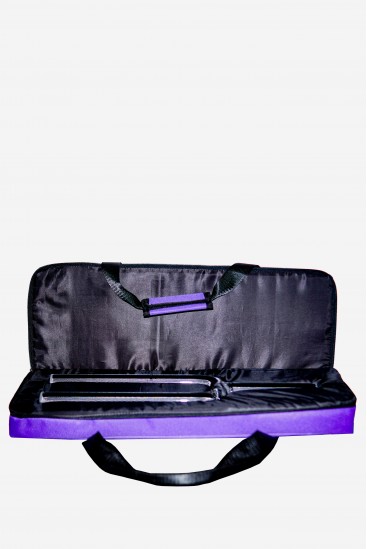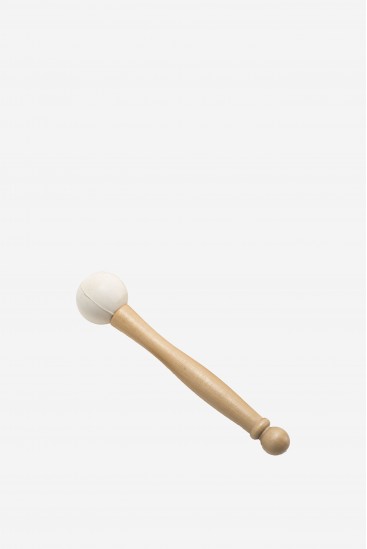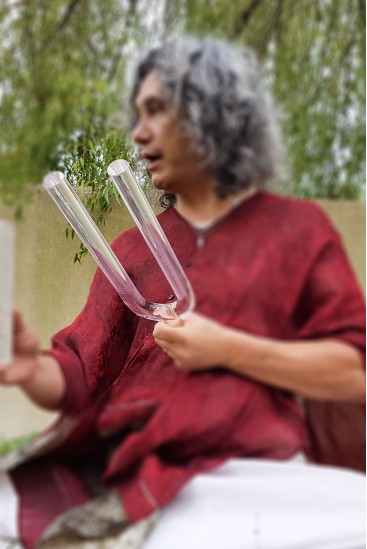 The crystalline energy serve your healing. An essential for the therapist.
2 models:
- A straight base for a wide radiation of the vibration
- A pin or rounded end for efficiency on acupuncture points
Polished natural quartz diapason
Diameter of the 2 stems: 2.5 cm which is the optimum size chosen for its lightness and reliability
Color: transparent
Pure and crystalline energy
Note: indeterminate, not very audible but what matters is vibratory and energetic quality, putting on the body
Tips with a pin for acupuncture points or flat
Purple or blue case, high quality foam interior, cut to the exact shape of the instrument
Full description
Cristal Vibrasons selects for you singing crystal bowls of excellence. Since 2005, we have set rigorous specifications with our manufacturers to avoid granular crystal bowls and too thick. Our bowls are made of pure quartz and 100% natural. They are created according to an industrial process with international standards.
Our expertise is based on our singularity: therapist-teachers, distributors and designers range, we have the concern to offer you instruments that we test, purify and would like to use in our practices.
Originating from a French process used by Saint-Gobain, the laboratory crucibles became, thirty years ago, crystal singing bowls, an ingenious discovery of the American Cédric Wise. You will find everything about their origin in our white paper
Following the relocation, all crucible manufacturers have moved to China, thus transferring their know-how. The quartz used comes from Asia, the United States or Latin America.
Since 2004, we have been working with renowned manufacturers, certified to international standards (SGS) with whom we have drawn up demanding specifications, in accordance with our own professional practices and our choice of excellence.
A close partnership has therefore been established with creative artists. We inspire their work to create, with precision and beauty, our own collections.The Cristal Vibrasons singing bowls become incomparable vibratory and sound jewels for meditation!
Cristal Vibrasons can help you choose your bowl and answer your questions at anytime.
Please ask us all your questions on our live chat, we will be pleased to lead you to the perfect fit.
A choice on the net, guided by specialist trainers, can be simple and effective when your feelings match with their expertise.
Reviews about this product

Show attestation
THANK YOU!!! (Translated review)

Perfect quality, very nice for healing ?❤️

Very satisfied with the tuning fork. Of very beautiful manufacture. Well protected by its box. Thanks (Translated review)

Received very recently, in a beautiful package, well protected - it's a sacred piece, you can feel it in your hand - I can't wait to use it very soon! (Translated review)

Impressive!!! I welcomed the tuning fork a week ago. I am truly impressed with its healing power! And I do feel that the skepticism of some of my relatives is losing ground. So I have to admit that this instrument is much more than I assumed. It motivates me more to study alternative medicine in a deeper way. (Translated review)

Thank you Beautiful case, the tuning fork has a frequency unmatched by metal tuning forks. The frequency is more harmonious even if it is another material. Small advice, do not let die the frequency if you apply it on the body. Thank you for your quick responses by email and phone. Thank you for this beautiful box and for the careful packaging. I wish you a good continuation. Kisses from Belgium (Translated review)

Product conforms and fast delivery service The product received conforms to the catalog. Moreover the team is reactive and serious (Translated review)

my experience with the crystal tuning fork Hello (Translated review)

Tuning fork in magic crystal parcel very well protected. Tuning fork 2.5cm of a very great subtlety vibrations are propagated in all the body extraordinary feelings on oneself or on a person. Wonderful instrument. (Translated review)

Precious instrument The crystal tuning fork is a marvelous instrument to give or to offer. I use it intuitively and its vibrations nourish me in depth, where my body needs it but also in a global way. After a session, I feel both soothed and recharged. Thank you so much for making such tools available to us. (Translated review)

Superb Never been disappointed when ordering from you. Item well packaged and well "loaded" ... Very efficient, it changes my hands for my relatives... really pleased with this purchase! Thank you. (Translated review)

Very well protected. Thank you for all I received my tuning fork in due time, beautiful vibration in its case. Very well protected. Thank you for all (Translated review)

Very impressive vibrations Thank you for the shipment, fast reception and in perfect condition. Very impressive vibrations, and each of my purchases is complementary to the others (bowl, pyramid and star of David). (Translated review)

Magic instrument I am absolutely delighted with my purchase. The order arrived on time, and the tuning fork was extremely well protected. The care taken with the orders and the speed with which the requests for information are treated, show the respect and the attention brought to the customers and to the crystalline objects. I started to use my tuning fork (I make tests on the family, before using it on the customers in order to familiarize myself with this beautiful tool), and the results are impressive and of a rare effectiveness. It's just magic!! thank you both and I look forward to the crystal adventure! (Translated review)

Tuning forks Very happy and satisfied with the material very nice quality and looking forward to practice it on my clients (Translated review)

I received my tuning fork Hello! I have received my tuning fork which was in very good condition. I am very satisfied. It is a beautiful object with which I intend to make a beautiful and long journey. Thank you for all that you do for the well-being of all! Laurence (Translated review)

Nice tool Interesting and powerful tool. Too bad the bag is not included. (Translated review)

Magical and divine effectiveness Product delivered in a very protective packaging. From the first time I use it in a treatment, the results are impressive and effective. This therapeutic tool is divinely effective in the right place (follow the energy centers and/or one's guidance). A big thank you on my behalf and on behalf of all those who will benefit from it. Gratitude (Translated review)

Delivered in record time (order placed on Friday morning, tuning fork received on Saturday midday) and arrived in perfect condition thanks to its very efficient and transportable protective cover. The crystalline energy of the tuning fork is very powerful: by simply touching it I already feel a strong effect on the aura. These vibrations are very powerful, go very deep and act very gently, like a loving energy. It is a wonderful tool with which I am looking forward to working. (Translated review)
Our expertise, your asset
No drop shipping or Market place. So, no unpleasant surprises! After control, all our instruments leave directly from us.
We advise you for a personalized choice and we train you to practice in complete autonomy.
Automatic 10 percent discount for professional Health or Well-being accounts with SIRET number (excluding promotional products)
Appointment possible by videoconference or by phone to listen to your bowl before purchase
Payment in several installments by credit card, Paypal and checks
Description of my product
Your crystal instrument is delivered with its case and a carrying protective case.
This tuning fork is a transparent quartz crystal instrument. It is placed on the body and vibrated on energetic points and meridians, on chakras or painful areas. They exist with a flat tip (generous distribution thanks to its large contact area) or with a pin to be placed on acupuncture or painful points (precise diffusion thanks to its rounded tip).
The tuning fork is the ideal instrument for release blockages in the physical body.In contrast to metal tuning forks that have a frequency per organ, the quartz tuning fork is holistic. It encompasses all the vibratory fields of life. There is only one instrument needed to process matter and energy.
Choices of Cristal Vibrasons!
We opted for the mixed 2.5 cm (men and women) with two different tips according to your practices. This size is the best compromise between weight and power.
What our clients think