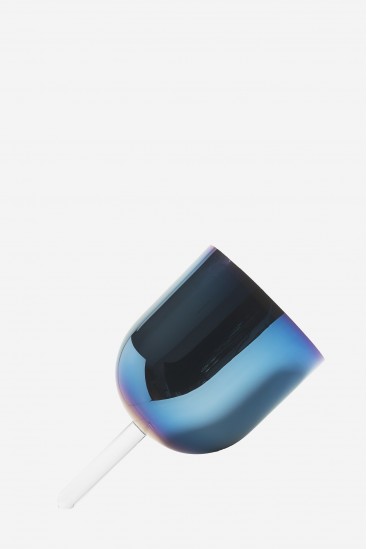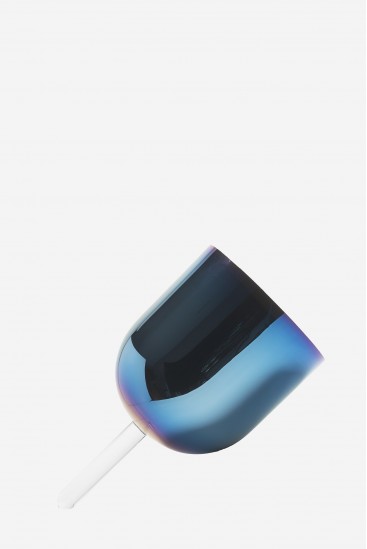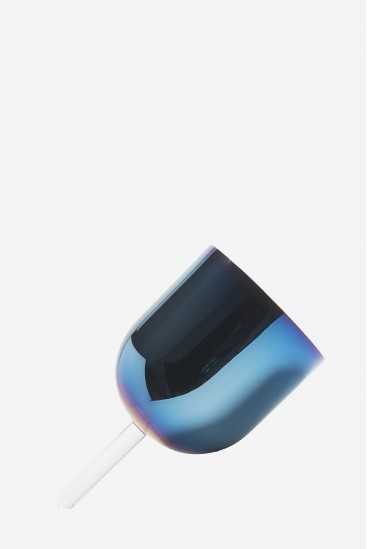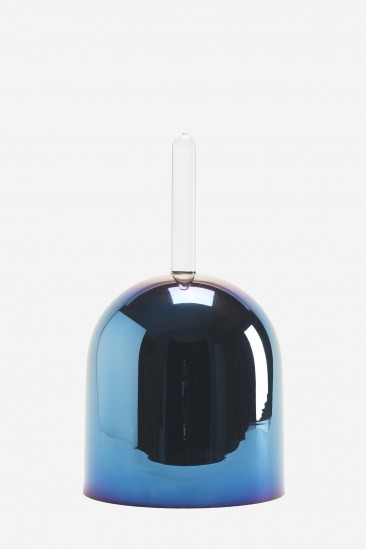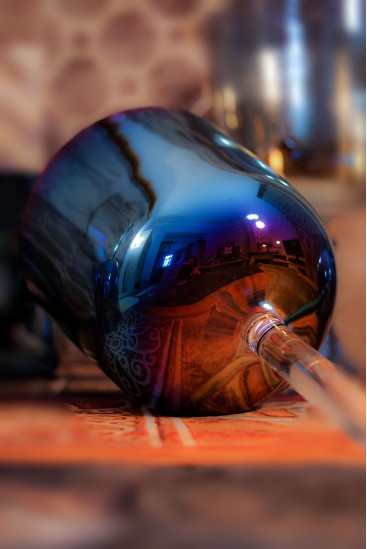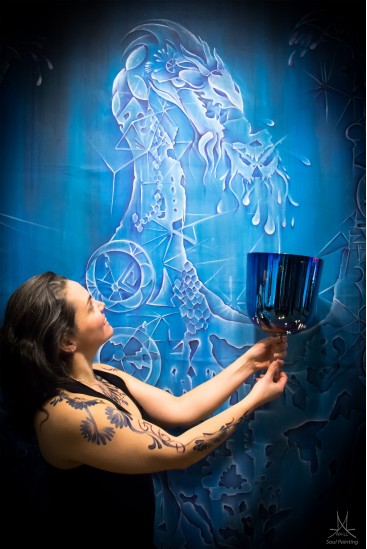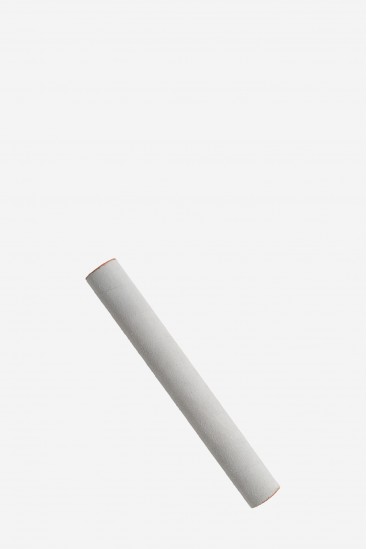  
Archangel Heaven - Practitioner Bowl - Crystal Singing Bowl
IN THE PROCESS OF REASSORT - at your place in 20 days after control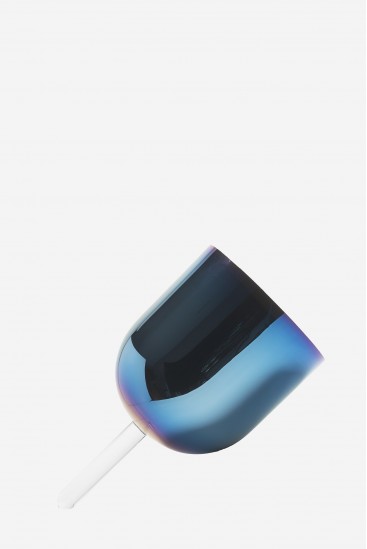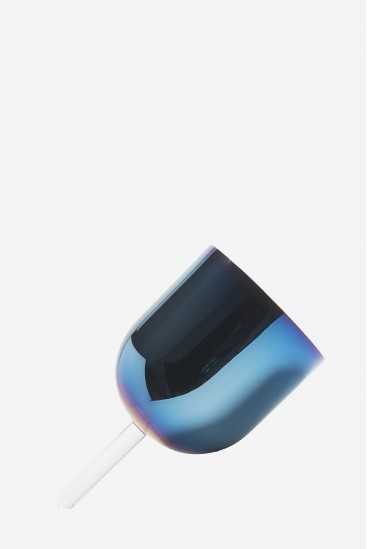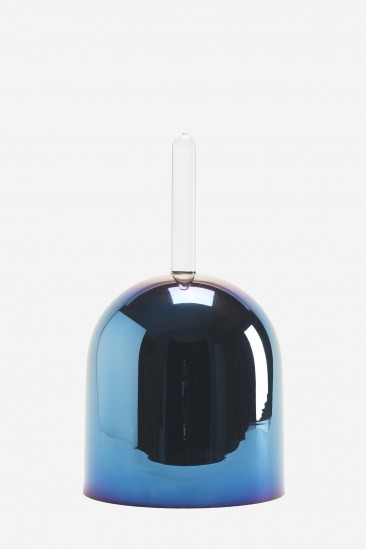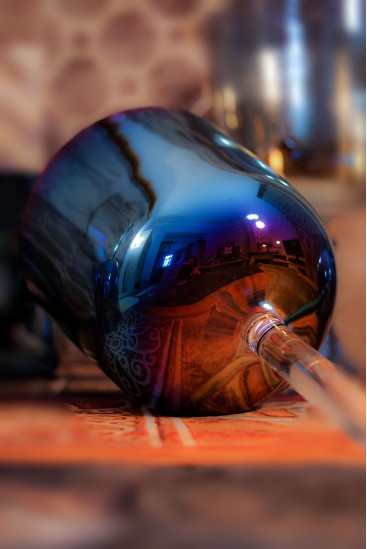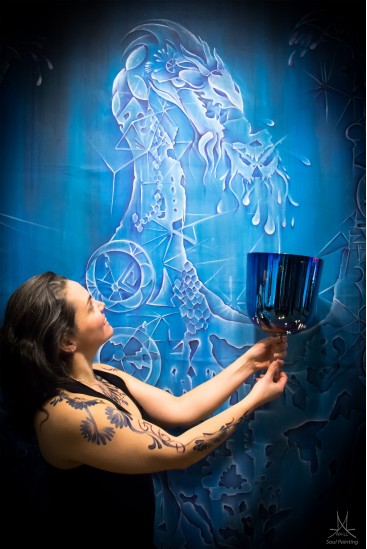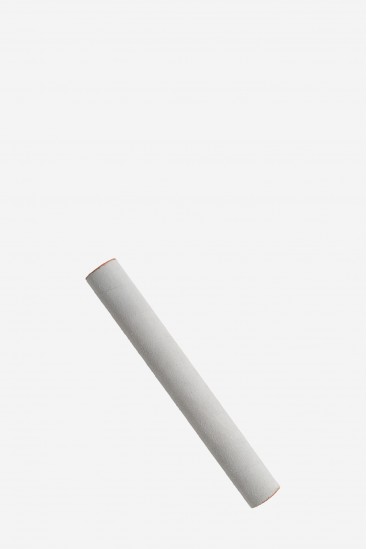 The peace of the heart, the calm of the mind, the fluidity of the body: the healer of the soul!
Natural quartz Practitioner bowl colored by titanium gas
8'' (20cm) diameter for a deep sound allowing a fast and durable refocusing thanks to its clear and slow spiral
Medium sound (octave 4) or bass (octave 3)Note (FA), linked to the heart chakra, to receive the energies of the universe and heal our inner wounds through its spiral
Spiral: sharp and slow
Full description
Cristal Vibrasons sélectionne pour vous des bols de cristal chantants d'excellence. Depuis 2005, nous avons installé un cahier des charges rigoureux avec nos fabricants pour éviter les bols de cristal granuleux et trop épais. Nos bols sont en quartz pur et 100% naturel. Ils sont créés selon un procédé industriel avec des normes internationales.
Cristal Vibrasons conçoit ses propres collections de modèles exclusifs. Nos artisans sont des ouvriers très qualifiés avec un savoir-faire encore inégalé sur nos bols de cristal d'exception.
Notre expertise s'appuie sur notre singularité : thérapeute-enseignants, distributeurs et créateurs de gamme, nous avons le soucis de vous proposer des instruments que nous testons, purifions et aimerions utiliser dans nos pratiques.
Il arrive néanmoins que ses instruments artisanaux fait à la main soient, pour un même modèle, différents les uns des autres ou que d'infimes imperfections apparaissent au cours de la fabrication. L'essentiel reste que nous garantissons la qualité vibratoire et sonore.
ICI NOUS NE FAISONS PAS DE DROPSHIPPING !
Nous envoyons directement de notre entrepôt. Nos instruments ne sont pas expédiés par nos fabricants comme le font d'autres sites marchands.  Avec la sélection Cristal Vibrasons, pas de mauvaise surprise, ni de frais de douanes. Vous êtes assurés d'un "contrôle qualité" irréprochable.
Issu d'un procédé français utilisé par Saint- Gobain, les creusets de laboratoire sont devenus, il y a une trentaine d'années, des bols chantants en cristal, découverte ingénieuse de l'américain Cédric Wise. Vous trouverez tout sur leur origine dans notre LIVRE BLANC
Suite à la délocalisation, tous les fabricants de creusets se sont installés en Chine, transférant ainsi leur savoir-faire. Le quartz utilisé est originaire d'Asie, des Etats Unis ou de l'Amérique Latine.
Depuis 2004, nous collaborons avec des manufactures de renom, certifiées aux normes internationales (SGS) avec qui nous avons élaboré un cahier des charges exigeant, en accord avec nos propres pratiques professionnelles et notre choix de l'excellence.
Le quartz sélectionné pour nos instruments est de qualité PREMIUM ( pureté, chant long, pas de bruit de frottement car sablage maximum des parois pour la gamme Immaculée)
Un partenariat étroit s'est donc installé avec des artistes créateurs. Nous inspirons leur travail pour confectionner, avec précision et beauté, nos propres collections. Les vaisseaux Cristal Vibrasons deviennent alors des bijoux vibratoires et sonores incomparables pour la méditation!
Cristal Vibrasons can help you choose your bowl and answer your questions at anytime. Please ask us all your questions on our live chat, we will be pleased to lead you to the perfect fit. A choice on the net, guided by specialist trainers, can be simple and effective when your feelings match with their expertise. Contact us
Our advantages
No drop shipping or Market place. So, no unpleasant surprises! After control, all our instruments leave directly from us.
Automatic 10 percent discount for professional Health or Well-being accounts with SIRET number (excluding promotional products)
Appointment possible by videoconference or by phone to listen to your bowl before purchase
Payment in several installments by credit card, Paypal and checks
You might also like
Professionals advise you
Description of my product
Your practitioner bowl is delivered with a suede mallet. Saddlebags are available for purchase.
Archangel Heaven bowls are made of natural quartz colored by titanium gas. Their size and the quality of the wall gives them a deep and exceptional sound.
An excellent heal tool, the bowl is also a perfect mediator in meditation and ritual practices.
• The Apprentisons
• The Vibraspirants
Sensitive to touch, the bowl plays very easily. Their depth allows to relax deeply. Smooth wall: no friction noise with the stick. light and manageable. They can lose intensity outdoors.
Blue calls for serenity, calm and letting go. It is a facilitator for physical, psychological and emotional rest. Its relaxing action soothes the mind and the flow of thoughts. Blue also has a favorable to relieve pain.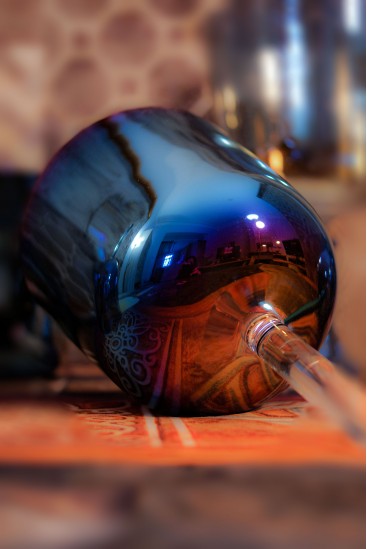 What our clients think